Setting the Benchmark for Customer Service & Sales Excellence
Europe's leading Customer Service Analysts and Training Provider...pioneering Member & Visitor Surveys, Mystery Shopper Audits & Staff Training within the Golf, Leisure, Events, F&B and Hotel Industries.
Market leading software and assessment criteria provides the resources to improve and maintain 'sales & service' etiquette, in turn increasing customer satisfaction, revenue & profits in the process.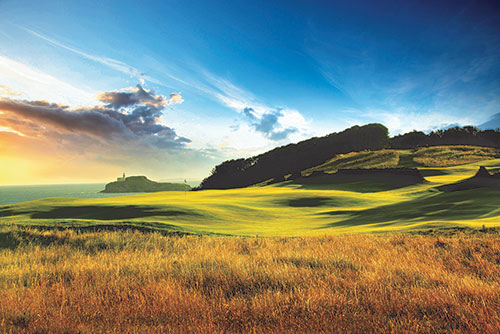 Complete with the ability to compare your performance levels against chosen competitors, industry standards and best performing clubs, the global data generates real and current information of the highest quality and value.
The level of detail enables you to highlight areas of poor procedural processes within your business. They also act as a tool to measure how successfully all front-line staff implement your business strategies enabling you to set informed KPI's and performance manage your staff members on both a short and long term basis.
The secure web based results portal provides relevant, independent and confidential data in a very clear, concise and accurate way. A Managerial Dashboard 'tracks progress over time', identifying whether staff are consistently delivering a level of customer service that you would expect.
Endorsed and supported by governing bodies such as The PGA & England Golf, 59club are also a chosen partner of the GCMA, Foremost and European Tour Properties comprising 22 affiliated clubs around the World.
Also working with leading hotel chains and resorts such as Gleneagles, The Belfry, Celtic Manor, The Grove, The Dukes St Andrews, The Emirates, Yas Links, Monte Rei, QHotels, Macdonald and Marriott Golf, plus member focussed private clubs including Ashburnham, Langland Bay, Louth, Roehampton, Stoke Park and Foxhills to name just a few...
59club's ethos works in all business irrespective of their size or make up. For example, we have golf clients who charge just £12 per round and others who charge in excess of £250.
59club are also the only company working within the golfing industry that recognise, reward and market venues striving for and achieving improved customer service levels.
"Investment in bricks and mortar do not sustain and grow reputations – it is people that build reputations. You may or may not be the 'biggest' club in the area but you can definitely achieve, deliver and then maintain outstanding customer service"
Can you afford not to know how good or bad you are? Your competitors will already know!
Visit www.59club.com for more information on our bespoke services.